Category: General / Created: 05/01/2020 00:58:24 / Modified: 02/18/2021 07:01:29
Thinking white we use The Fury
adding whiter songs
---

                                                                                                                  the READING FESTIVAL read 25th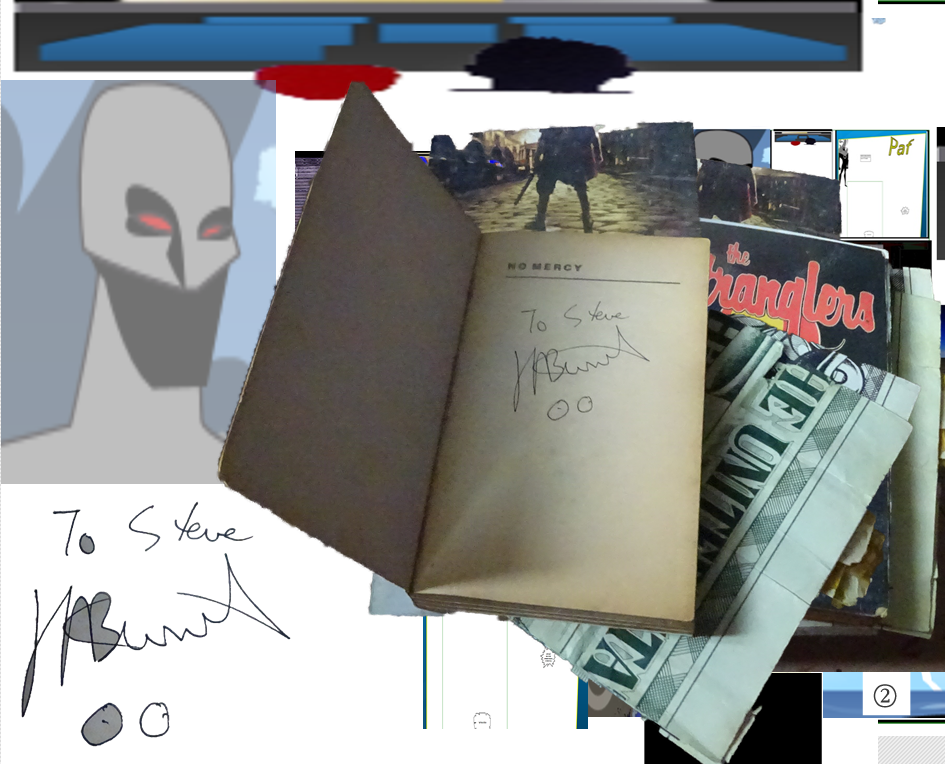 what a surprise I met Lewi there both alone we discovered I could get in free, and did. Through it I bought a tshirt and was seen with it back in Newcastle in a day or 2.
---

the DREAMTIME TOUR was about the same time Clare had recently dunoff JJ was supposed to get wghin free but didn't manage it I got home in Benwell then and found Lewi who i'd lost in the kitchen with a bacon sandwich how he beat me home I don't know
---
then of course the Stranglers 10 turned round john ellis had joined them at the city hall for the final show Sue who i'd only just met had moved in I couldn't take her yet but beautifully at home we took off before long the new Stanglers were back and she waited for me, after a while had past I beat her to a wishbone ash gig in south shields glue shelly gilbert an old g friendly from the Gosforth plot was cueing with dave a new lad strangely andy took off a deep purple intro it was a good gig I really like that album of the times illusions it was
---
If your wondering about the signature it was the quayside newcastle show i'd taken Sue clare was there we found a table seat near the front where JJ saw wgh and with clare shocked we'd last been seen alive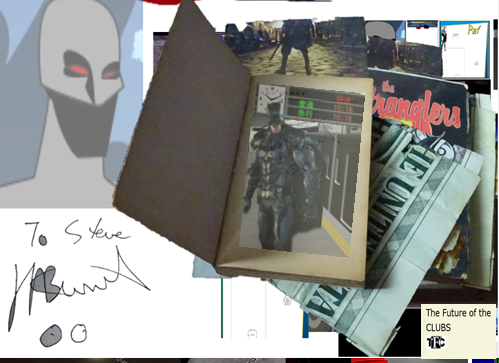 at a nice venue over the south of france area drinking wine in those days not like now down the road  before the show I sees JJ o'burnel at the bar room down the street ahead of gig and faced with the book I had prepared he signed willing a good frog crossing the road dreams and stuff short service and more gigs blowing in without clare such a shame but with sue Glasgow hugh older twice and the Stranglers back in challey land about the September 11th time
 No sooner said than administor the deceased news of Dave keyboard player vocalist with the group was posted by founder front man Hugh ending the seige m.i.b.'s scarfs 2. taking us up to the times now
---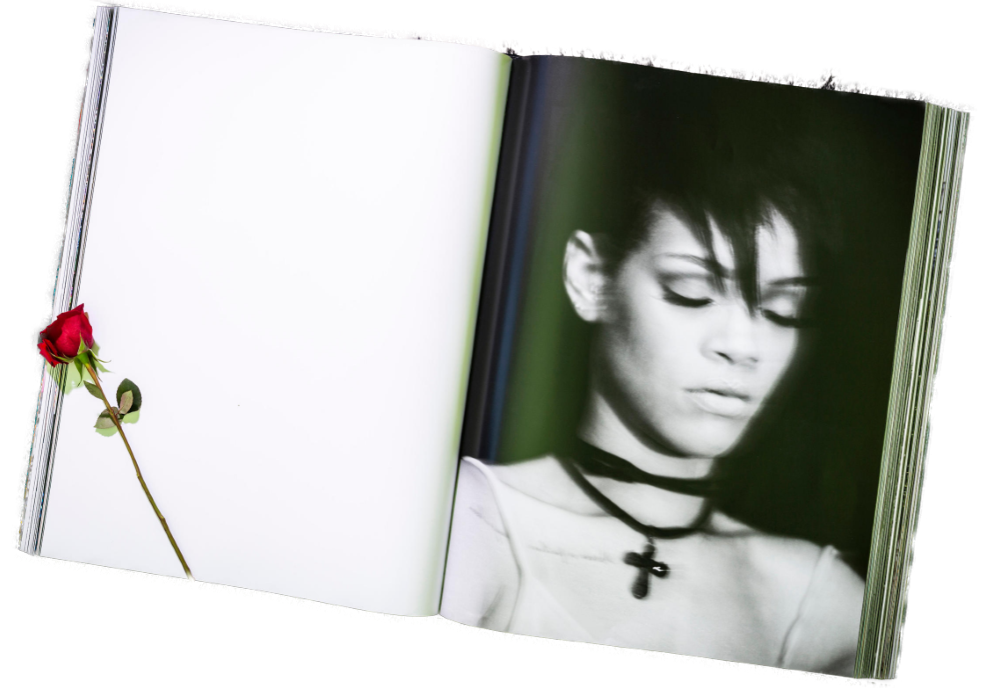 ---
flash note

Everyone in school hurtled about telling tales of a transition taking place two gender sighted the knowing and the un shaved forming pictures for a book she returned to unload a ideas she caught flashman as she must know being vulgar. When they had separated from the twins all became quiet she sat over whelmed as she explained how most folk knew was her assumption and in the school who wasn't involved would be leaving.
---
---
BOARDROOM SUMIT
as requested.. Prompt assembly date: being arranged
---
MARCH 10
ask the slaves: last we saw henken who chatted merrily conservative views kept straight reporting records took to grass marveling over The City shocker informative organisation one two seven writed in place henken spoke up. to prevent loss its been recorded he announced in english to graham as we spoke noticing the time had sped revealed certainty with a familiar road map crumpled fire arms re mastered the file filling for now it bled. paf

First Out

Tom Chimney who had name changed to Tom Crane who'd often drink on the scotchwood road in the Hydrolic crane and was well known round Heaton and liked bevey at the Lord Clyde at the top
---
It was the big thing in those days 1st, marriage 2, daughters 1st, house together f'ever like., going to town weekends to buy a new LP. Zipping off to local pub with new best friend un cronnie ( the next door neighbour ) unusually I'd buy the 1st album of a new find having heard no more hero's on the radio at work in Ashington garage bodyshop in Newbiggen by the sea because of that say I buys that Album I felt later I'd of been a bigger fan with the 1st lp the usual manor. By and by I got fit up with work in factory in south gosforth seperated in no time and also a young guy 5 years the junior files in labouring for me we'd talk about this and that and laughed over the dino straits play on telly with the stranglers on the new music show pete was a great fan of theirs I told him, I had no more hero's LP, he lept about. I had a train of cars to tidy up and found my self at home refitting marraige journal 3 years older or so. A big suprise one day there late summer skinny as he was known then shows up at the door with his yamaha 250cc to shake I we'd made friends yes how he found the place is the suprise. frequent but not daily that day the mormans knocked on us he'd loaned me the latest stranglers album the M.I.B. I thought it would be good to bring them in and play second coming to them I must of told pete he assured me with an asspiring no, baker play no more hero's well I did but reasonably you'd figure now too whats the point there., about then the stranglers were gigging in newcastle mayfair ballroom of course we went sat upstairs ( on floor away from tribe, in front of the mixing desk with camera to ) bouncer moves skinny on away I thought I'd stay as he never harrased me then and studied the band to who I believed to be very successful during those days seeing hugh forcfully leading from an obscure wing plus looking like recent starts yet a hot show -( time trek )-